Going to Adobe's MAX? Meet up with other ColdFusion developers and talk with gurus before the big event.
September 30th, 2007 8am-5pm
Ascend Training facility in Chicago
CFUnited Express Chicago is $149 through August 31st and $199 after. Contact info @ cfunited.com for user group discount and information.
Here are the current sponsors and speakers for CFUnited Express Chicago!
SPONSORS:
Adobe User Groups donates a free copy of CF8 Standard to raffle.
ColdFusion Developer's Journal is our media sponsor this year.
Ascend Training Facility is the oldest Adobe Authorized Training facility based in Chicago.
TeraTech Programming brings CFUnited to Chicago and is ready to help you solve your ColdFusion needs.

SPEAKERS:
Ajax and ColdFusion 8
Presented By Raymond Camden
How ColdFusion 8 makes Ajax as easy as pie. And not just any pie, but home cooked, piping hot, apple pie with a scoop of ice cream next to it, and none of the low fat crap, but REAL ice cream.
COOP - Dehydrated Page Processing
Presented By John Farrar
DRY (Don't Repeat Yourself). COOP is a mix of perhaps the simplest way to process web forms/pages and the most powerful! More power and less work? Customize it! Control it! Extend it! Separation of processing and markup that will make you think about how little thinking this takes.
Hidden Gems in CF8
Presented By Charlie Arehart
Prepare to be surprised! In this talk, veteran CFML developer Charlie Arehart will introduce a few dozen little hidden gems coming up in CF8 (Scorpio). Sure, we've all heard about the big features, but in every release there are lots of little things, and in CF8 especially, Adobe has pulled out the stops! Come see if some long-standing problem has been solved, or learn of some new technique that's become available. You may be surprised at all the little things you may have missed!
How Amazon S3 and EC2 Saved My Marriage
Presented By Adam Howitt
Learn how to use Amazon's S3 service to host static files and how you can build a scaleable architecture with EC2 from just $75 per month. Adam will walk through code examples for sending files to S3, demonstrate some of the tools you can use to manage S3 files and then show you how to boot up Amazon servers to handle temporary increases in load.
Amazon S3 (simple storage service) is a flexible, cheap way to host files on Amazon's infrastructure to speed up the delivery of the static elements of your web pages. Amazon EC2 (elastic compute cloud) is a beta service offered to allow you to boot virtual servers on Amazon's infrastructure to handle surges in traffic or provide extra processing power on demand.
Introducing the CF Administrator
Presented By Charlie Arehart
Whether you're new to CF or have been using it a while, if you've wished you understood more about the ColdFusion Administrator, this bootcamp session is for you. Veteran CFML developer Charlie Arehart will review and discuss the key features of the Admin and how to use them, including CF performance and security features.
TBA
Presented By Shlomy Gantz
TBA
Using your Whole Brain for Developers
Presented By Michael Smith
Recently Dan Pink's book "A Whole New Mind" suggested that the era of "left brain" dominance, and the Information Age that it engendered, are giving way to a new world in which "right brain" qualities-inventiveness, empathy, meaning-predominate. We will discuss ways to leverage both sides of your brain for better development including such techniques as mindmapping, FLiP, personas and more.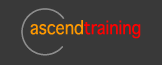 REGISTER TODAY!!!!
CFUnited Express Chicago