Over here at TeraTech, Team CFUnited is working so hard to bringing you the best event ever. So much has changed this year and we've taken everyone's requests very seriously. If you see us walking by during the conference we'd love to meet you! Feel free to give us more feedback and ask us questions.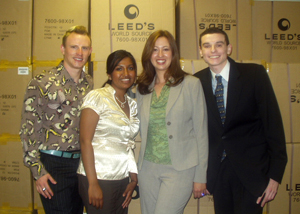 The Team (From left to right)
Alex Emmerman - Conference Intern
Nafisa Sabu - Graphic Designer / Assistant Conference Coordinator
Liz Frederick - Conference Manager / Lead Graphic Designer
Elliott Sprehn - Software Engineer / Assistant Conference Coordinator
Thank you for your business and we hope to see you in a couple weeks!
- Team CFUnited :)